ASHAR Alo (Action for Supporting the Host communities: Adaptation and Resilience)
This project started in order to provide WASH and shelter services to host community people of the area. In addition to that, it aims to increase host communities' access to safe water supply and sanitation with improved hygiene practices.
Implemented Places
Budget (BDT)
Target Population
Duration
Donor
1st Phase: Palongkhali union under Ukhiya Upazila
2nd Phase:  Jaliyapalong Union under Ukhiya upazila in ward 6, 7, 8 and 9
12,21,51,252

35000 Rohingya Refugee & 7000 families
1st Phase:  2018
2nd Phase: August 2019 to May 2021
Technical support from CARE Bangladesh and financial support from the Office of U.S Foreign Disaster Assistance (OFDA)
Accomplishments
Community received latrines, improved water services and hygiene kits.
Community received hygiene promotion and WASH committee training.
Need Assessment FGD Session with Chakma Community at Jaliyapalong, Ukhiya

Community Consultation Meeting organized by DSK at Jaliyapalong, Ukhiya, Cox's Bazar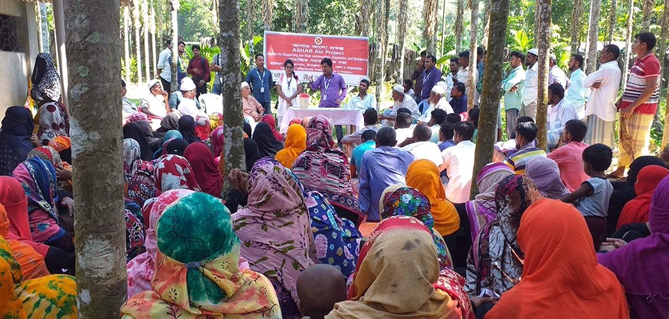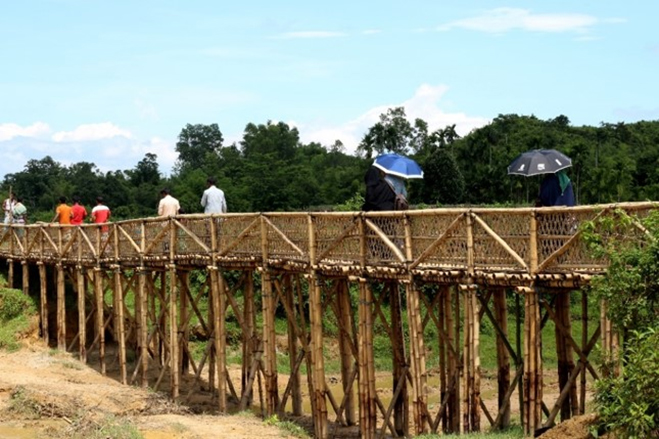 Bamboo bridge, constructed by DSK at Palongkhali, UKhiya, Cox's Bazar
Simulation session on DRR organized by CARE-DSK host community project at Palongkhali, Ukhiya, Cox's Bazar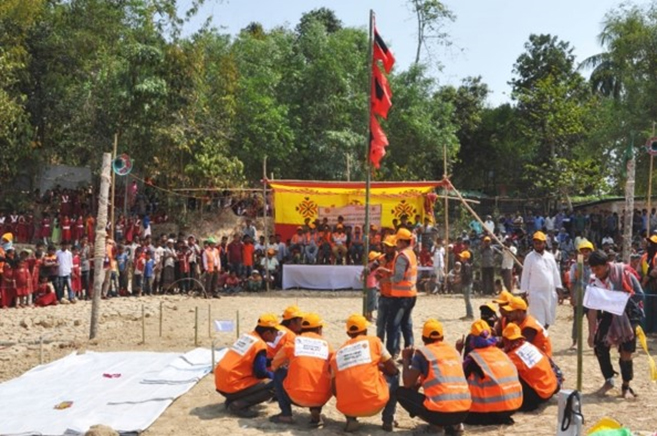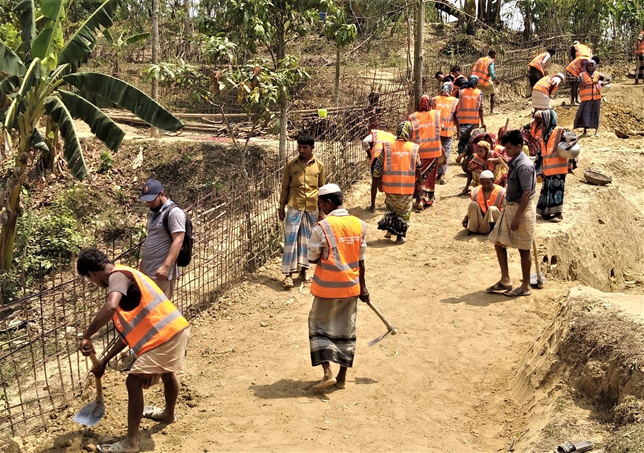 Cash for Work: Beneficiaries are preparing earthen road at Palongkhali, Ukhiya, Cox's Bazar
Chakma people are collecting pure drinking water from newly installed DTW DSK at Palongkhali, UKhiya, Cox's Bazar