Emergency Relief and Rehabilitation Projects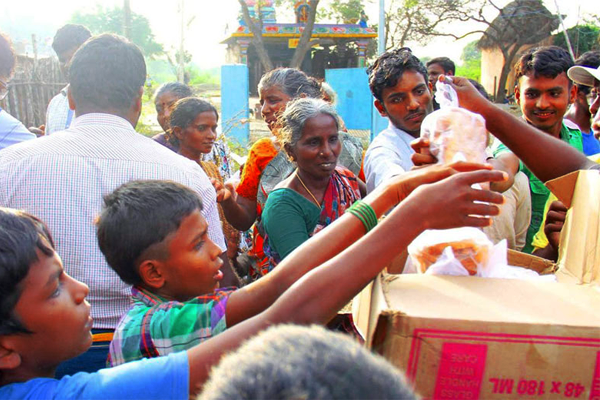 In order to provide Emergency Relief and Rehabilitation support to the forcibly evicted Myanmar nationals in Ukhiya and Teknaf in Cox's Bazaar, DSK has been working since late September 2017. DSK is working in Camps No 14, 15, 16, 17, 18, 19 and 22 in Teknaf and Ukhia Upazila of Cox's Bazar District, and the projects are supported by Care Bangladesh, Christian Aid, IOM, KNH, and UNICEF.
Disaster Risk Reduction and Social Tolerance Building Project
Supported by Care Bangladesh
Places
Ward
People Benefitted
Palangkhali Union of Ukhia Upazila.
6, 7, 8 and 9
22,467
Accomplishments

This project made community follow disaster management strategies.
Community received deep tube-wells and sanitary latrines, and also got safe management of solid wastes.
Community participated in cleanliness campaign, received personal hygiene kits and training on Hygiene.
Improvement of WASH Service for the Rohingya Refugee in Ukhia and Teknaf Upazila, Cox's Bazar
Supported by Unicef
Places
Ward
Duration
Budget
Target Population & Family
Palangkhali Union of UkhiaUpazila and Hoayikong Union of Teknaf
Camp 16 and 22 respectively
2017-Continued
61,035,092
24,396 & 5245 families
Accomplishments:

Community received latrine cleaning and hygiene kits, hand washing device, sanitary latrines, tube-wells and solid waste management.
Community received training on the cleanliness and
Constructed 2 fecal sludge management plan and regularly maintained 5 fecal sludge management plant.
Improved access to chlorinated water supply by maintaining the 2 piped water network and 45 tap stands in existing pipe water distribution systems and 193 REACH coded Tube wells.
Water and Sanitation and Psychosocial Counseling Project for Children
Supported by KNH
Implemented Places
Ward
Target Population
Budget
Duration
Ukhia Upazila of Cox's Bazar district
16, 17 and 18 of Palangkhali union
8,356
BDT 28,40,424
July 2019 to December 2019
Accomplishments

Rohingya refugee community received WASH and psychosocial counseling services along with Child Care Center, Child protection Committees and Adolescent Clubs.
Community trained in adolescent club management, sewing and toilet management.
Community participated sessions on reproductive rights and health, overall development of children, psychological condition of children and MHM.
Lifesaving and Transitional WASH Support to Refugees and Host Communities in the Cox's Bazar District
Supported by IOM
Places
Ward
Budget (2020)
Duration
Ukhia Upazila of Cox's Bazar district
18 and 19 of Palangkhali union
BDT 5,05,36,937
2018- Continued
Accomplishments

It installed and repaired hand washing devices, garbage pit, deep tube wells, shallow tube wells, toilets and bathrooms.
 Community received hygiene promotion sessions.
Supporting Vulnerable Refugees and Local Communities through Improved WASH Service
Supported By IOM
Implemented Places
Ward
Budget
Duration
Ukhia Upazila of Cox's Bazar district
24 and 25 of Palangkhali union
1,67,36,954
April 2020 to October 2020

Tube wells, hand washing devices, sewerages, bathrooms, biogas, FSM Plant, plastic plant, community kitchen, garbage collection pits operated and managed by this project.
Community received MHM kit and attended hygiene promotion sessions.
Integrated Emergency Humanitarian Response to the Rohingya Refugees and the Host Community Population- Cox's Bazar
Supported by Christian Aid
Places
Ward
Budget (2020)
Duration
Ukhia Upazila of Cox's Bazar district
14, 15 and 18 of Palangkhali union
4,85,42,600
August 1, 2019- Continued
Accomplishments

Along with getting handicrafts training materials, toilet cleaning materials and hygiene kits, community also received different types of skill development training; such as food processing, handicraft, capacity building, confidence building and basic rights.
This project repaired and maintained fecal sludge management (FSM), deep tube wells, bath places and hand wash places and also installed new hand washing points