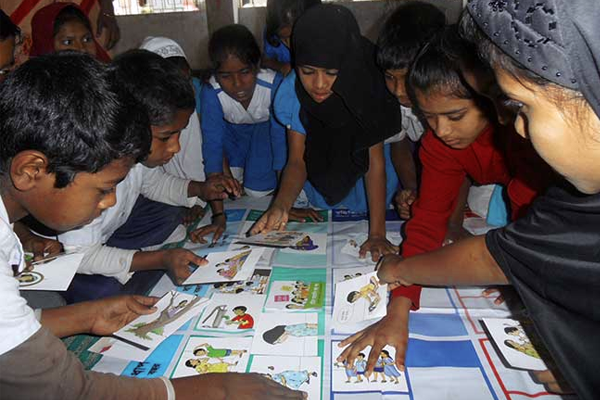 Since 1993, in partnership with BRAC, DSK has been providing non-formal education to the vulnerable children of Durgapur and Kalmakanda upazila. In 2020, 2,580 out of school children received non-formal education at 91 schools and 770 students registered for the Primary Education Completion Examination 2020.
Another similar project of Taka 48,06,810/ operated in Wards 2, 8, 9, 11, 13, 14, 25, 26, 35 and 37 in Chattogram City Corporation to mainstream the dropped out students and ensure their achievement of primary education competencies. The second phase of the project started from October 2019 which will continue till March 2022. Under the project, 48 education centers are runing with a total of 1440 students.  During Covid-19, BDT 46,500 distributed among 31 people through bKash whereas relief distributed among 439 people.
Since May 2019, DSK has been operating 10 learning centers in Durgapur upazila of Netrokona district. 300 children (150 male, 150 female) were enrolled in this program and they are in grade II. Annual budget is BDT 1,300,000.