Improved WASH Services to the Myanmar Refugees Population
This project started to respond to the unprecedented influx of forcibly displaced Rohingya refugees from Myanmar. It emphasizes inclusive WASH services for all Rohingya communities in order to ensure that the whole community including people with disabilities and people facing additional vulnerabilities can access WASH facilities and practice their WASH needs easily.
Implemented Places
Target Beneficiaries
Duration
Donor
Camps 16 (Moynnerghona) and 22. (Unchiprang)
Ukhiya and Teknaf Upazilas of Cox's Bazar District
17,807 Rohingya population from 3,806 households
September 2017-Continuing

Unicef
Accomplishments
Vulnerable children and families in camps are aware of public health risks related to WASH and prepared to adopt individual, household, and community measures to reduce them
Rohinga refugees in camps received access to adequate, safe, affordable and sustainable sanitation and water services.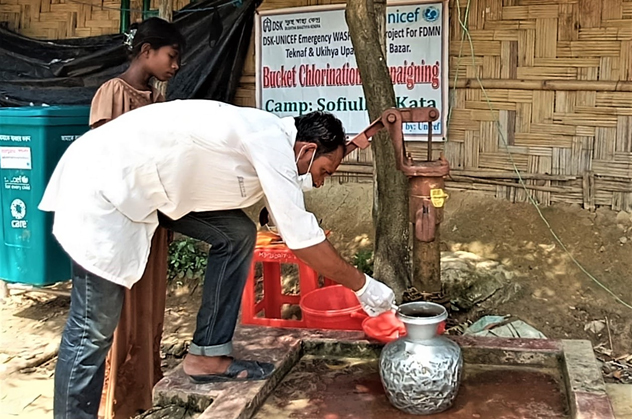 Bucket Chlorination Test by DSK Volunteer
Water Supply through Pipe Network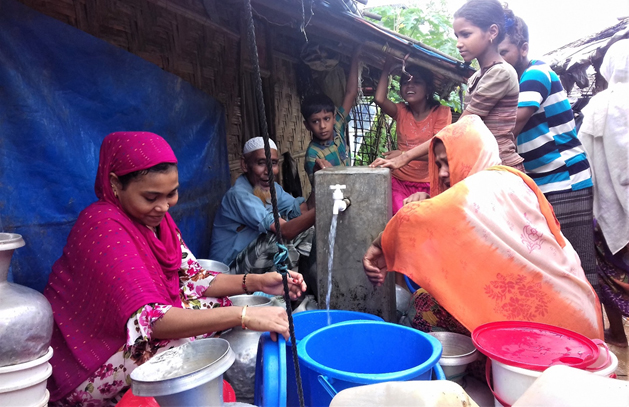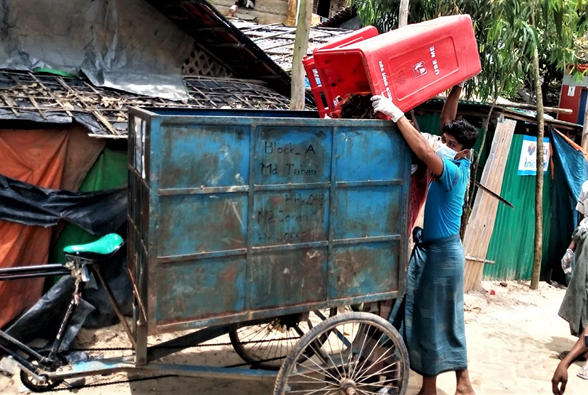 Garbage collection by Rohingya Volunteer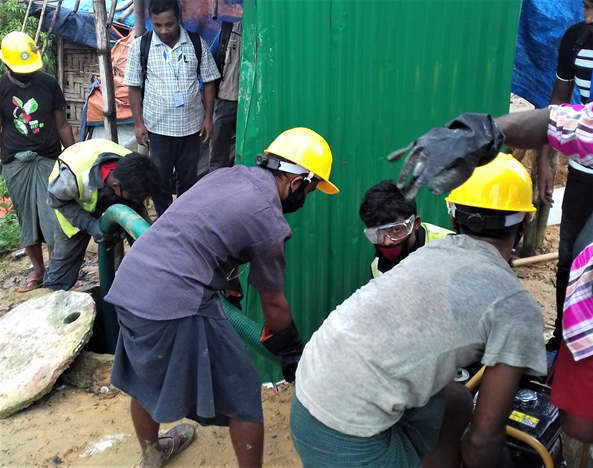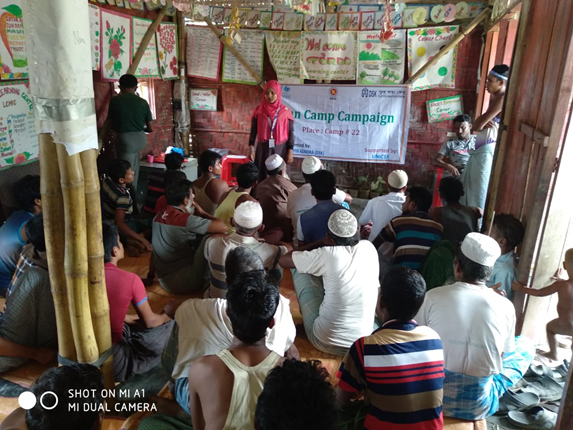 Clean Camp Campaign for Hygiene Promotion
Discussion Session on Global Hand Washing Day 2019 at CIC Office